A fan blog about the AHL's Wilkes-Barre / Scranton Penguins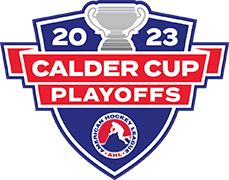 Everybody's favorite time of year, it's the Calder Cup Playoffs. 23 teams will be vying for the Championship in June.
I expect these to be wrong in parts and right in parts. Just hope to have the Conference Finals right and maybe the Calder Cup Finals participants correct.
I think it's a wide open field, but the favorites are the favorites because they have played that way all season long.
Let's pour one out for the San Jose Barracuda, Henderson Silver Knights, San Diego Gulls, Grand Rapids Griffins, Chicago Wolves, Cleveland Monsters, Belleville Senators, Bridgeport Islanders and (sigh) the Wilkes-Barre / Scranton Penguins as teams which missed the postseason. Better luck next year, guys.
Here's how the concept works, the first round is best of three, division semifinals and finals best of five then best of seven for the conference finals and Calder Cup Finals.
Let's start in the Pacific and work our way east.
First Round Bye: Calgary Wranglers
First Round, best of three.
(2) Coachella Valley Firebirds vs. (7) Tucson Roadrunners: Coachella Valley lost their final two games of the season, handing the regular season title to rival Calgary and have to face an extremely game but equally slumping Tuscon Roadrunners team. I'm not buying the hype though, Coachella Valley in two.
(3) Colorado Eagles vs. (6) Ontario Reign: Likely the most even matchup in the first round. Not a lot separates these teams, so go with the hotter team, Colorado who have won four straight coming in, vs. an Ontaio team who hit a ton of cold spells, losing their final three. Eagles in three.
(4) Abbotsford Canucks vs. (5) Bakersfield Condors: All of these games are going to be played in Abbotsford, which doesn't bode well for Bakersfield who won 23 games at home. In these scenarios, you take the team with the home ice advantage. Abbotsford in three.
Division Semifinals, best of five.
(1) Calgary Wranglers vs. (4) Abbotsford Canucks: I think that Bakersfield gives the Canucks a run, and using all that energy up is really bad when you are facing a buzzsaw team in Calgary, who won the Macgregor Kilpatrick Trophy as the AHL's best team in the regular season. Dustin Wolf is Him in goal, AHL's best goaltender. Wranglers puts these other pretender teams on notice and win in a sweep to advance.
(2) Coachella Valley Firebirds vs. (3) Colorado Eagles: Tough one to call. Eagles are good, Coachella Valley played better. Colorado has been here before, the Firebirds have not. I think it goes five. I'm trusting my gut and picking Colorado to advance. Eagles in five.
Division Finals, best of five.
(1) Calgary Wranglers vs. (3) Colorado Eagles: These two teams met in the Pacific Division Finals last year, only the Wranglers were the Stockton Heat. The Heat won that series in four. This Wranglers team is better than that Heat team. Colorado has used up a lot so far, in getting past Ontario and Coachella Valley in the maximum allowable games. I think history repeats itself here, but it's yet another Wranglers sweep.
–
First Round Bye: Texas Stars
First Round, best of three.
(4) Iowa Wild vs. (5) Rockford IceHogs: Both teams clinched on the final day of the regular season and needed wins to get there. Iowa went 7-3-1-1 against the IceHogs in the regular season. Let's not overthink things here. Iowa in three.
Division Semifinals, best of five.
(1) Texas Stars vs. (4) Iowa Wild: Texas' only loss to the Wild came on the final day of the regular season, when Texas had already wrapped up the Central crown that got them the first round bye. Stars say bye to the Wild via sweep.
(2) Milwaukee Admirals vs. (3) Manitoba Moose: This is a bad matchup for the Admirals. I'd like the Moose if this were best of three. It's not. Admirals survive a real scare here. Milwaukee in five.
Division Finals, best of five.
(1) Texas Stars vs. (2) Milwaukee Admirals: One of the reasons Texas was one of the final teams to sew up the division crown was the peskiness of the Milwaukee Admirals. I don't think any of that matters in a tight series here. Stars in four.
–
First Round Bye: Toronto Marlies
First Round, best of three.
(4) Utica Comets vs. (5) Laval Rocket: It's a matchup which favors the Rocket, who went 5-1 against the Comets this season, but I don't like Laval's inconsistency here and it's not a good matchup in the present day vs. a whole season, Utica takes this three games and advances.
Division Semifinals, best of five.
(1) Toronto Marlies vs. (4) Utica Comets: Toronto stumbled, in a big way, as the season ended, 1-6-2-1 in their last ten. I think it's a scenario where either team can advance and you can make a strong case either way, but I think that the players lock in and get past the Comets in a series which will go the distance which sees the Marlies advancing in five.
(2) Syracuse Crunch vs. (3) Rochester Americans: It's a matchup that favors the Crunch, and I think it's one that they win in easily, but not without a few scares here and there. Crunch in four.
Division Finals, best of five.
(1) Toronto Marlies vs. (2) Syracuse Crunch: Toronto's inconsistency at the end of the regular season is their undoing and the Crunch advance in five here.
–
First Round Byes: Providence Bruins, Hershey Bears
First Round, best of three.
(3) Charlotte Checkers vs. (6) Lehigh Valley Phantoms: All games will be played in Charlotte with Lehigh Valley getting last change in Game 2 as the de facto "home" team. Phantoms give the Checkers a scare, but it's the Checkers advancing as the most consistent non-top two team as they have played all season long, Checkers in three.
(4) Springfield Thunderbirds vs. (5) Hartford Wolf Pack: Hartford lost a cadre of really good players to recall on Saturday, how many of those players make it back in time for this series against Springfield will really determine how this one goes. In the end though, I think the Thunderbirds advance in three.
Division Semifinals, best of five.
(1) Providence Bruins vs. (4) Springfield Thunderbirds: Bruins tore through the division en route to their third division title in four years. I think Springfield gives them a run, with a few games making it to overtime, but the best team advances here, Bruins in four.
(2) Hershey Bears vs. (3) Charlotte Checkers: Bears inconsistency in the season cost them a chance at the number one seed in the division. I think the Bears inconsistency befells them eventually, but not here in a nail biter of a series, Bears in five.
Division Finals, best of five.
(1) Providence Bruins vs. (2) Hershey Bears: Hershey went 1-5 against the Bruins in the regular season. I think that plays a small role here, but Providence is too good of a team to get knocked out this early. Bruins in four.
–
Eastern Conference Finals, best of seven.
(1) Providence Bruins vs. (2) Syracuse Crunch: Bruins make this look easy I think, and are just getting going, Providence in five.
Western Conference Finals, best of seven.
(1) Calgary Wranglers vs. (1) Texas Stars: Stars cut the Wranglers, but I just can't see Calgary having any issues in this series. Wranglers in five.
Calder Cup Finals, best of seven.
Hold up, am I really picking chalk all the way here? I guess I am. I can't see any viable path for any other team to get to this point other than Providence and Calgary unless there's a major, major upset. Go back and look. Can Lehigh Valley get here? Conceivably, sure, but they need to beat Charlotte twice in a three game series in North Carolina to do so. Can Colorado get here? Sure, but they went 2-4-1-1 against Calgary, and the Wranglers will have a fully stocked team. I just don't see how the two best teams in their conferences don't end up here. On paper. They don't play games on paper though, so we'll see!
(1) Calgary Wranglers vs. (1) Providence Bruins: Calgary runs into a really good, really deep, really talented Providence team. But the Wranglers have played at such a high  level all season long, that it's nothing really they can't handle. There's a few scares here. I think Providence takes Game 1 in Calgary, the Wranglers win in overtime in Game 2 to make it 1-1 heading back to Rhode Island. Wranglers win games three and four, Providence wins Game 5 in double OT to send it back to Calgary but it's the Wranglers winning in a blowout to win the Calder Cup in six games.
–
That's how I see it. Let's see how wrong I am. Congrats on the Calder Cup IceHogs fans!
I made these predictions at the start of the season and said at the time that I wanted to come back in April to see how wrong I was. Well here I am! Let's jump right in…
Coachella Valley Firebirds
What I said: The Leagues newest team playing in the bloated, ten team Pacific Division and won't play an actual home game until December. Should have some names fairly familiar to the Penguins as Seattle's AHL players were with Charlotte in a split affiliation last year. Dan Bylsma is the coach, a name really familiar here, so who knows how good they can be.
What actually happened: They ended up being really good. Dan Bylsma can coach. If not for being bested by the remarkable run that Calgary put forth all season, Coachella Valley would be the Pacific's best team.
Calgary Wranglers
What I said: Moved from Stockton to Calgary. Are a really good, deep team who pushed eventual winner Chicago in the Calder Cup Playoffs last year. Should, hypothetically, pick up where they left off and contend again this season.
What actually happened: I nailed it. League's best team. Tore through opponents. One of a few Calder Cup contender favorites.
Colorado Eagles
What I said: Surprisingly (or maybe not so) stayed put in the Pacific Division and didn't (like I expected) move to the Central Division, where I think they would have a better shot at (conceivably) winning the division, because I don't see it happening to them this year in the Pacific.
What actually happened: Colorado's 90 points would have put them second in the Central, but they needed up finishing third in the Pacific playing second fiddle to Coachella Valley and Calgary all season long. So another one I will chalk up to being semi-correct.
Tucson Roadrunners
What I said: The other team I was expecting to jump with Colorado over to the Central, was one of the eight teams to miss playoffs so it's been a long summer for them. Only way is up, but the Pacific is a vipers pit, so good luck.
What actually happened: The Roadrunners made playoffs, but really because they played better than sorry San Diego and mercurial Henderson. Pacific is still a vipers pit, Tucson is a young team, I don't expect them to stick around long in playoffs, but it's a step in the right direction for this once directionless franchise.
San Jose Barracuda
What I said: Have a brand new arena that is very, very nice, at least from the pictures and stories I have read on it. Are the 2024 All Star hosts. Still projected to be mediocre to bad, but at least it's sunny all the time in San Jose and rarely rains.
What actually happened: I think it rained more in San Jose then it did in Wilkes-Barre, and San Jose is mediocre at best and, like Tucson, played the better of San Diego / Henderson but still missed playoffs.
Ontario Reign
What I said: Will probably contend with Calgary or some other surprise team in the Pacific for the division crown. With healthy doses of Tucson, San Jose and an unknown Coachella Valley side, it's easy to see why.
What actually happened: The Reign did not surprise. They never contended with Calgary. I think they lost like eight games in a row or something in late March / early April. They made playoffs comfortably, though.
San Diego Gulls
What I said: Retooled with some decent signings in the offseason and have sure fire AHL Hall of Fame head coach Roy Sommer running things this season. Don't expect the Gulls to be a doormat for other teams this season. We may have a dark horse team on our hands here.
What actually happened: My biggest miss. Gulls were out of it almost immediately, played cellar dwellers all season, got murdered with call ups and just ran over. Leagues worst team. Roy Sommer may be a Hall of Fame Coach, but he's not a magician. Sommer also announced his retirement.
Henderson Silver Knights
What I said: Quiet offseason which, by all accounts is probably fine but other teams improved, reloaded or flat out got better. Will it be enough?
What actually happened: It was not, in fact, enough. Team never played like a contender should, and missed playoffs. 
Bakersfield Condors
What I said: See Henderson above, of the five California teams aren't the first best, probably aren't the second best and likely not the third. Somewhere in between fourth and last, likely. Could be a long year.
What actually happened: They were OK. Didn't play as good as good as Coachella Valley and Calgary, or as bad as San Jose and San Diego. Actually finished fifth, or middle in the road.
Abbotsford Canucks
What I said: Lotsa trips to Calgary are on deck for the Canucks, which probably means lots of L's. Couple that with a super division that is the 10 team, mega chungus Pacific Division, and you are probably clinching a playoff berth on the final weekend of the regular season this year.
What actually happened: Ended up going 4-5-2-1 against the Wranglers this season. Abbotsford comfortably clinched a playoff spot well before the final weekend of the season. Are a generally solid AHL hockey team.
Predicted order of finish:
1) Ontario
2) Colorado
3) Calgary
4) San Diego
5) Bakersfield
6) Coachella Valley
7) Abbotsford
—
8) San Jose
9) Tucson
10) Henderson
Actual order of finish:
1) Calgary
2) Coachella Valley
3) Colorado
4) Abbotsford
5) Bakersfield
6) Ontario
7) Tucson
—
8) San Jose
9) Henderson
10) San Diego
Chicago Wolves
What I said: I don't think they repeat. They got raided in the offseason, but will probably still contend.
What actually happened: Missed playoffs entirely, never really contended, got so mad at the current state of things they are going Independent of an NHL team next year leaving Carolina without a full time AHL team next season.
Iowa Wild
What I said: Missed playoffs last year but I don't see that happening this season. Could play dark horse but Bill Guerin is still GM of Minnesota, so maybe you can manage to mess up a free lunch after all.
What actually happened: They made playoffs on the final weekend of the season. Bill Guerin, apparently, isn't the worst GM in the NHL.
Grand Rapids Griffins
What I said: Didn't make playoffs last year and by all accounts, could repeat that impressive feat again this season.
What actually happened: Chalk up another correct prediction. Griffins finished last in their division and are a shell of what they once were, just like someone we know…
Manitoba Moose
What I said: Just have to play better than the two worst teams in the division and they are a playoff team. Simple, right? I think they are better than Grand Rapids and marginally better than say Rockford and Texas, so they could be a safe bet to return to the playoffs again.
What actually happened: Well, the Moose weren't better than Texas, who won the division on the final weekend of the season but were better then Rockford and clinched playoffs well before the end of the season.
Milwaukee Admirals
What I said: Had a pretty solid offseason signings wise. Primed to make a run in the Central, considering other teams lack of bigger name signings and some teams getting picked apart in the summer.
What actually happened: They did make a run, kept Texas honest and finished second in the Central. Chalk up another correct prediction.
Rockford IceHogs
What I said: Should improve over last season and are probably a better dark horse candidate than Iowa.
What actually happened: Finished on par essentially with Iowa and like Iowa, clinched a playoff berth on the final weekend of the season. Was not a dark horse team, though.
Texas Stars
What I said: Should show better than their fifth place finish last season. I have them as a top three team, mixed in somewhere with Milwaukee and one of either Rockford or Chicago.
What actually happened: They won the Central. Milwaukee finished second, but Rockford and Chicago did not finish third.
Predicted order of finish:
1) Milwaukee
2) Chicago
3) Texas
4) Rockford
5) Iowa
—
6) Manitoba
7) Grand Rapids
Actual order of finish:
1) Texas
2) Milwaukee
3) Manitoba
4) Iowa
5) Rockford
—
6) Chicago
7) Grand Rapids
Rochester Americans
What I said: Bland offseason for Rochester. Should be OK though, just not a division contender.
What actually happened: Another correct prediction. The Americans never challenged Toronto (no one did, really) for the division title and comfortably made playoffs with time to spare in the season.
Belleville Senators
What I said: Decent upgrades for Belleville. Could contend as the dark horse divisional winner. We remain Troy Mann stans on this blog.
What actually happened: Troy Mann got fired mid season for selling secrets to the opponents. Belleville was a basement dwelling team that went on a run but still missed playoffs because they rostered 50+ players and it's hard to find consistency with that much turn around. 
Cleveland Monsters
What I said: Going through the lists of who got who in this division, there isn't a lot of there there with a lot of teams. Cleveland is one of them. Could either be a boom or bust, and with the Monsters putrid showing last year, leaning towards the latter.
What actually happened: Well, it wasn't boom and since the Monsters missed playoffs, it was a bit of a bust. Parent Columbus is in tank mode and that poop runs downhill, sadly.
Toronto Marlies
What I said: I mean I don't think that the Marlies will miss the playoffs this upcoming season, like they did last year. Decent enough signings to push them to a possible top five finish.
What actually happened: Won the division running away and is a solid team primed to make a deep run in the Calder Cup Playoffs. 
Syracuse Crunch
What I said: I like their upgrades at all positions. They will be a hard team to play against, as history has shown.
What actually happened: Bit of an up and down for the Crunch, but a solid top three showing is what you want in a seven team division. They were in fact a solid team to play against.
Utica Comets
What I said: I see them as a playoff team, just not one which tore through opponents and won the division going away type like last year.
What actually happened: Needed final weekend of the season to clinch a spot, but still made it. I guess I can mark this as correct?
Laval Rocket
What I said: Had them pegged as the division winner last year and that didn't pan out but they were the last North Division team standing last year so what the hell and let's pick them to finish first again this season.
What actually happened: Needed final weekend of the season to clinch, made it as a five seed. I don't think this year they end up as the last North Division team standing.
Predicted order of finish:
1) Laval
2) Syracuse
3) Utica
4) Belleville
5) Rochester
—
6) Toronto
7) Cleveland
Actual order of finish: 
1) Toronto
2) Syracuse
3) Rochester
4) Utica
5) Laval
—
6) Cleveland
7) Belleville
Hershey Bears
What I said: Loaded up like the Bears always do. And not just big names, but really solid depth signings when the inevitable call ups happen. I think they contend for the division this season.
What actually happened: The Bears did, in fact, contend for a division title. Could contend again for a Calder Cup. I like their chances, but not say as much as I do other teams.
Charlotte Checkers
What I said: Now on an island all their own with Seattle packing up shop and moving their AHLers to sunny California. Sole Florida affiliate now. I think they are a playoff team, but the confidence level on this call is low.
What actually happened: Finished third in the division. Were a consistent team all season long, but never pushed the top two teams. Were never not a non-playoff team.
Springfield Thunderbirds
What I said: Calder Cup runners up got raided a bit with Sam Anas defecting for in division rival Hershey, though should still contend. We waited for the bottom to fall out last season and that never came. Does it this season?
What actually happened: No. Gone are the days of a half a good Springfield team. St. Louis has a good working relationship with Springfield, and the Thunderbirds are becoming a perennial contender. However, I don't think they go as deep as they did last season, but who knows. Springfield surprises me.
Hartford Wolf Pack
What I said: The most improved team in the division and I think in the entire league. Big off-season get in CJ Smith from Chicago, if he doesn't stick with the Rangers he's a point machine at this level. Wolf Pack are a dark horse division contender and a team who will do a complete 180 and should compete all season long.
What actually happened: Smith played in just 21 games for Hartford. The Wolf Pack didn't play as a dark horse all season long but came on as a dark horse at the end of the season, getting to a playoff spot over Wilkes-Barre and Bridgeport and could make a deep run.
Bridgeport Islanders
What I said: Shocked us all as the 6 seed ousting the 3 seed Providence Bruins in last years playoffs. I think the Islanders are a solid choice to show better than the 6 seed again this season, but when you play division heavies like Hartford and Springfield 100 times in a season and sprinkle in visits with perennial heavies like Hershey and the Pens, trouble can befell Bridgeport in a hurry.
What actually happened: Another big miss. Sound Tigers ran out of steam, was passed by Hartford and embarrassed by Wilkes-Barre 8-2 on April 8 which eliminated them for good.
Lehigh Valley Phantoms
What I said: Laughingstock of the division last season with all that firepower. How in the hell did Ian Laperriere keep his job? Phantoms are back to give it another go, retooled. Rearranging the deck chairs on the Titanic or will they contend in the division like we all expected them to last year?
What actually happened: Phantoms didn't contend for a division title, but did get things straight and are a playoff team. I'd consider that an improvement.
Providence Bruins
What I said: So as I am putting these things together I am going on the individual team websites to see who signed. Uh, I think the Bruins are still on summer vacation (kinda like me) because all I saw was one signing and that's all. Boston signed a bunch of guys but they either either draftees or have been with the team prior. So that probably means that the P-Bruins win the Calder Cup this year.
What actually happened: Bruins were contenders all season long. They are heavy favorites on this blog to make it to the Calder Cup Finals this season. More on their prospects tomorrow.
Wilkes-Barre / Scranton Penguins
What I said: Do I think they improved? Slightly. Do I think they got worse? Slightly. J.D. Forrest took this team to a 4 seed last season and they ousted their biggest rival in Hershey. The remaining core for the most part is there. I think they upgraded slightly in goal (Tokarski) on defense (resigning Reinke, inking Jon Lizotte and Xavier Ouellet) but downgraded in the grit / toughness department with the loss of Jordy Bellerive to Lehigh Valley. Sam Poulin and Nathan Legare should be around for the most part and you hope they don't hit a sophomore slump. Will give Hershey fits and what I really want to see is how they stack up against Hartford out of the gate on Oct 22.
What actually happened: They went undefeated in October, were the last team to lose in regulation. Tokarski wasn't an upgrade, Reinke was a bit of a disappointment and Ouellet got hurt and missed half the season. Légaré did hit a sophomore slump but the Pens did give Hershey fits. Were a massive disappointment in a regrettably forgetful year.
Predicted order of finish: 
1) Hartford
2) Hershey
3) Springfield
4) Wilkes-Barre
5) Bridgeport
6) Charlotte
—
7) Lehigh Valley
8) Providence
Actual order of finish:
1) Providence
2) Hershey
3) Charlotte
4) Springfield
5) Hartford
6) Lehigh Valley
—
7) Bridgeport
8) Wilkes-Barre / Scranton
Better luck next year on these predictions, I guess. I'll be back tomorrow with more, making my Calder Cup Playoffs predictions all the way to a champion crowned in June.
So they are packing up to go home and go their separate ways here either today or sometime early this week. With the compressed schedule of getting the Calder Cup Playoffs going as early as this Tuesday, this piece is up now for your perusal.
The Wilkes-Barre / Scranton Penguins had 43 players put a jersey on for them in the 2022-23 season, and here's blurbs on every single one of them.
I've decided to group the players instead of going through each one. I find this to be easier to group them all vs. grading, because what difference does a B+ make from a B?
The Best of What We Got Division
Valtterri Puustinen, Drake Caggiula, Alex Nylander
All scored 50 or more points with Puustinen's 59 leading the team. He was the only one in this group to not earn an NHL game with Pittsburgh and the only player to play in every single game for the Penguins this season. Caggiula is 28, so hardly a prospect by any stretch and the argument could be made that he was the most consistent everyday player. Nylander got called up late in the season, but well after it was a foregone conclusion that the Penguins were playoff pretenders instead of contenders.
The OK to be Average Division
Filip Hållander, Tyler Sikura, Jonathan Gruden, Mitch Reinke
Hållander missed time due to a scary injury which saw him stretchered off against Charlotte in January, was recalled and saw some NHL games. Sikura was a training camp AHL contracted savior who scored big goals in high contest situations. Jonathan Gruden took a good step and may have a future as an NHLer at some point, Mitch Reinke was mercurial and sometimes a sore spot on defense but was good on the Pens power play. 
They all get grouped here because the team, as a whole, was extremely average throughout the season and just got passed. You run the speed limit on the interstate, get to your destination on time, but the guy that left half an hour after you did speeds past you and gets there before you and eats all the fruit cup. 
I'd be OK with bringing Sikura back. 
(if you are wondering, I'll have a contract status thing here for the blog at some point)
The I'd Like to See More Division
This is a big group.
Ty Smith, Sam Houde, Corey Andonovski, Lukas Svejkovsky, Ty Glover, Colin Swoyer
Houde, Andonovski, Svejkovsky, Glover and Swoyer are rookies. They get passes, somewhat, but if they, say, increased their overall point production by a quarter or so more, the Pens are a playoff team and likely in the running for a first round bye. 
Ty Smith was here because P.O. Joseph needed waivers to get sent to the AHL and Pittsburgh didn't want to risk losing him to waivers so they buried Smith in the AHL. He started strong, stalled, got hurt, then played like crap on a team full of it.
The They Are What They Are Division
Jon Lizotte, Jack St. Ivany, Raivis Ansons, Kyle Olson, Josh Maniscalco
St. Ivany and Ansons are rookies here so they get a curve. 
Lizotte isn't someone who is asked to put up goals or sauce out assists. He blocks shots on the penalty kill and gets his nose dirty. Maniscalco is an ECHL all star defenseman who is average on a team full of just average. Kyle Olson is a dime a dozen body you find on any team. Pens didn't make playoffs this season. These guys aren't the reason why.
The I'm Extremely Disappointed In You Division
Taylor Fedun, Jamie Devane, Nathan Légaré
I actually moved Légaré down here from "I'd Like to See More"
Nathan Légaré is a lesson to anyone who thinks kids coming out of juniors with gaudy numbers will just rip through the AHL. It's men you are playing with now who are better than you in all facets. Légaré didn't even get to 20 points (he had 19) and frankly that's a disappointment. Nathan Légaré is no closer to full time NHL work than you or I.
Two of the worst players on the team pegged as leaders were Taylor Fedun and Jamie Devane. Fedun wore the C and we get him again next season. Devane is a black hole and plays a one trick pony enforcer role in an era where they are trying to do away with fighting. Fedun's work on the defensive side was exposed as the season wore on. 
The I Wish You Were Here Division
Drew O'Connor, Sam Poulin, Xavier Ouellet
O'Connor earned himself a full time NHL role. His AHL days in Wilkes-Barre are over. Poulin left the team for personal reasons, returned, worked his way back but had little impact on a team which was already eliminated. Ouellet was injured and ruled done for the season after ankle surgery right around the All Star break. Are things different if all three played a full 72 games? Yeah, probably, but that isn't how this developmental thing works. Good thing is Ouellet will be back next season as will Sam Poulin.
The Who Are You Again? Division
Chris Ortiz, Max Newton, Brooklyn Kalmikov, Jagger Joshua, Andrew Nielsen, Adam Smith, Justin Lee, Jordan Frasca, Sean Josling
Off the top of my head…Ortiz was an ECHL D man pressed to fill in when the injuries / call ups hit…Newton played one game as a filler…Kalmikov was a hyped up player who was buried in the ECHL all season and couldn't carve out more work for himself at the AHL level…Joshua just signed so we will see more of him next year maybe…Nielsen was brought in from ECHL Utah, did OK for himself, was released and then Cleveland signed him…Adam Smith and Justin Lee played five and eight games respectively and scored no points…Frasca was another ECHL burial and Sean Josling managed 12 games and no points.
The I Took It Apart, But Don't Remember Where These Parts Go!? Division
Mark Friedman, Justin Addamo, Peter DiLiberatore
Maybe I am not being fair here because Addamo played well enough to earn himself an AHL contract for next year. DiLiberatore actually did quite well for himself with the Penguins after the Teddy Blueger trade to Vegas. Friedman was a defender who played in 20+ games but bounced between being injured and the NHL. Ty Smith couldn't get the call instead? He's not a better option?
The This is Your Future Division
Jami Krannila, Owen Pickering
Have heard a lot of good things about Krannila who could look like an impact player for the Pens in 23-24. Pickering is either NHL or back to juniors next year because of his age. How he develops over the next two years is vital. Does he develop like a Drew O'Connor developed or does he develop like a Nathan Légaré and find that playing with men is tougher than playing with teenagers who aren't as good as you? Time will tell.
The Protect the Net Division
Dustin Tokarski, Filip Lindberg, Taylor Gauthier, Tommy Nappier, Joel Blomqvist
The goaltenders. I would have thought that Nappier would have seen more than one game since he was the goaltender the Pens used in playoffs last season. Lindberg has an injury problem he'll carry with him as the guy can't stay healthy. He ran into this same problem last season. That leaves Taylor Gauthier and Dustin Tokarski, the latter in Tokarski who saw the lion share of starts in net for the Pens. Tokarski is sadly past his prime and only a small reason why the Pens didn't make playoffs and finished last in the division. I think the jury is still deliberating as to whether or not Taylor Gauthier is a capable enough horse you can ride to a playoff spot in 2023-24. I think that Joel Blomqvist just opts to return back overseas next year instead of involve himself in this smoldering dumpster fire heading into 2023-24.
The Hey Coach Division
Head Coach J.D. Forrest, Assistant Coaches Sheldon Brookbank and Kevin Porter
I think they are back next year. It wasn't all a coaching problem as much as it was a player problem. Call it 70/30 player / coaching. Some of Forrest's decisions were mind numbing (giving Fedun as much ice, same for Devane, no changes to the blowing of leads in the later stages of the season, lack fo holding guys accountable) but again, the best coach in the AHL wasn't getting this team any higher than a 6 seed I don't think, and where would that get them against the likes of Charlotte, Hershey or Springfield? Probably not far. So that's a  case for keeping Forrest on. But in the end, you don't fire players, you fire coaches.
—
So that's it. I think that's everyone who played. If it isn't drop me a comment. If you disagree with where I put a guy let me know. 
5                                            4
–
The Charlotte Checkers didn't lead at all in the Wilkes-Barre / Scranton Penguins season finale game except for when Anthony Bitetto scored at 2:21 of overtime to give the Checkers a 5-4 win over the Penguins Saturday night in overtime. Charlotte goes on to the Calder Cup Playoffs as the three seed in the Atlantic, the Penguins are going home for the summer.
Bit of a fitting end to a forgetful season. The Pens were up 3-1 to start the third, Charlotte scores two power play goals to tie it, then they yo-yo back and forth to force overtime. Just when you think they have the victory in hand to send the fans who attended (I didn't, my niece's 5th birthday party was my evening) home for the summer happy, Charlotte snatches victory from the jaws of defeat.
Here's how they lined up…
Lineup Notes: Charlotte dressed a younger lineup…Dustin Tokarski in likely his swan song as a pro got the start in goal for the Pens. Jamie Devane was in for Lukas Svejkovsky.
First Period: Ty Glover scored when a Jamie Devane shot goes off of J-F Berube's mask and back to Glover for a goal.
Nathan Légaré picked up a game misconduct for cross checking in the first period and was dismissed for the evening. What a fall from grace for the once highly touted Légaré. I'll have more on him this week on the season wrap up on Sunday.
Second Period: Wilkes-Barre goes up 2-0 on a Valtteri Puustinen goal. For Puustinen, he was the Penguins Ironman this season, appearing in every game.
Anthony Bitetto scores his first of the night to bring Charlotte back to within one.
Sam Houde could have made it 3-1, but shoots the puck off Berube's ass instead. Here that wild sequence is…
Ty Smith with his second goal of the night on the power play makes it 3-1 for the Penguins.
I liked how they played give and go with the puck, almost toying with the opponent there. Fun stuff.
Third Period: Four power play goals scored in the first 6:18, three by Charlotte, one by the Penguins.
Santtu Kinnunen, Connor Bunnaman, Jonathan Gruden and Grigori Denisenko in that order. Here they are.
So that was a dart.
Pens were put right back on the penalty kill because Dustin Tokarski said something to referees Patrick Hanrahan and/or Jordan Watt they didn't like. Bunnaman makes them pay here…
Watt and Hanrahan were a mess all night, and I wasn't even at the game. Par for the course for Hanrahan, always late to the play, can't skate the right way. Mix in a salad, dude.
Here's the Gruden power play goal which was an obvious makeup call from Watt / Hanrahan, who should both be skating in their last games of the season after tonight's performance.
But the Checkers even the affair yet again with a baffling third power play goal of the period on the Denisenko shot that makes it 4-4.
Things calmed down from there because Jordan and Patrick must have realized that the fans paid to see the players, not the officials as, but for an Ethan Keppen interference call, there were no other penalties.
No scoring, neither, so it was off to…
Overtime: Pens possessed for the first two minutes or so, but then Charlotte got the puck and Bitetto skated in and, well…
See you in the Fall.
Three Stars: 3) Valtteri Puustinen (goal, two assists) 2) Ty Smith (goal, two assists) 1) Anthony Bitetto (two goals, over time game winner)
The Good: This sorry season is over?
The Bad: They went 2/5 on the kill, and Charlotte scored three power play goals setting up the….
Turning Point: Checkers three power play goals in the third guarantees them a home ice in the first round of the playoffs.
Around the Division: Here's the scoreboard for the night. If anyone at Coal Street reads the blog, please go back to the 7:05 starts on Saturday. As always with whatever comes out of the Pens offices, it's a half baked idea that's forced on folks and forgotten about, sort of like the mottos they used to use (Feel the Excitement, Black and Blue, etc.) there's no point in 6:05 starts if yo aren't going to do a concert, a comedy act, etc.
Standings: Spoiler, the Pens finished last in the division.
Wheeling Update: Nailers aren't making playoffs either and are playing in their finale out in Iowa. Box here.
Thanks again for reading and following along with me this season. On Sunday afternoon, I'll have a player grades feature. On Monday I'll revisit my predictions I gave way back in October and on Tuesday I will have a Calder Cup Playoffs Preview and prediction for a champion.
They should be back better than this year (hopefully, I'd hate to see what worse is) so keep the faith, and Let's Go Pens!
0                                 4
–
Yikes.
Shutout. Again. Just when you think that the season couldn't get any worse, they are shutout in back to back games.
They scored eight goals in Bridgeport last Saturday. Nothing in two games since. Shutout in 121:05 of action. Shutout in Laval last Monday. Back to back 4-0 losses when they lose Friday night in Hartford, who have won eight straight games.
Like two trains passing in the night. Here's a fun fact about me, sometimes I like to watch videos of fright trains at night to help me fall asleep. Shoutout Wide World of Trains.
Anyway, one more game for the Wilkes-Barre / Scranton Penguins Saturday against the Charlotte Checkers before they are put to bed for the 2022-23 season.
Here's how they lined up…
(Hartford didn't post lines)
Lineup Notes: So Svejkovsky was injured, which explains his absence. I was in the Virginia backwoods so didn't see / listen to the last game agains Laval, so I don't know who replaced who. Taylor Fedun and Jamie Devane were not in the lineup. Mitch Reinke, too.
Other News: Pittsburgh cleaned house this morning, firing GM Ron Hextall, Brian Burke and AGM Chris Pryor. I'm quite surprised that the coaching staff didn't get the boot but I would assume that they are on short leashes. Nothing yet on what will happen with the staff here in Wilkes-Barre. GM Erik Heasley keeps his job (which is baffling to me) and will actually assist in the search of the new regime in Pittsburgh.
First Period: Both teams didn't do jack shot wise at five on five, the Penguins didn't have any shots on their only power play in the period, Hartford scored on their second attempt on the power play when Tim Gettinger fired one off Ty Smith and past Blomqvist and in for a 1-0 Hartford lead at the end of the period.
Second Period: Pens get a bit of puck luck when Joel Blomqvist makes a fantastic save, Anton Blidh takes a whack at the loose puck, it gets behind Blomqvist and in the no mans land between he and the inside of the net. The puck flutters but Justin Lee is there to sweep the puck away and out of the Penguins net.
But later Turner Elson woulds score to double the Wolf Pack lead and make it 2-0.
I don't know what any of them are doing here. Elson is left alone in a prime area of the ice and just picks a spot and scores. A player of Elson's quality will score there unmarked like that 9 times out of 10. Just a mind boggling loss of a man in front which costs you a goal.
Jagger Joshua and Louis Domingue got into a scuffle. Joshua was out at the top of the crease near Domingue. Louis didn't like some of the antics and actually was called for holding (which is hilarious to me) and they scuffled a bit. Joshua was given an extra penalty for unsportsmanlike conduct. I dunno, just doing your job out of the blue paint and then to get held and rushed by the goaltender of the other team seems unsportsmanlike to me, but who am I.
Third Period: So a 2-0 lead isn't insurmountable, but getting the next goal is vitally important.
They did not, in fact, find that next goal. Sadly, the opponent did.
Turner Elson again.
And here's the kicker, there isn't anything they could have done different there I don't think. Just a great setup by a Wolf Pack team that just can't lose.
Later, salt in the wound when Adam Edström turns Josh Maniscalco into a pylon and scores to make it 4-0 and that essentially salts the game away.
Microcosm of the season for the Penguins here.
Three Stars: 3) Adam Edström (goal) 2) Turner Elson (two goals) 1) Louis Domingue (28 save shutout)
The Good: Joel Blomqvist looked fine. Nothing he could have done differently on the goals he allowed. The team in front of him played like crap.
The Bad: Going 0/6 on the power play. Dare I say they missed Mitch Reinke's puck moving prowess on the power play?
Turning Point: Elson's second goal, the only goal you can't really pin on anything bad (the first goal went off Ty Smith, the second goal there was no one around Elson and the fourth goal was an embarrassment) was the back breaker here. You needed a response coming into the third, down two, and you have that goal by Elson that nips you.
Around the Division: Charlotte beats Lehigh Valley 5-2…Bridgeport beats Hershey 5-1…Springfield blows out Providence 7-2.
Standings: Hershey 95 – Providence 94 – Charlotte 84 – Springfield 82 – Hartford 81 – Lehigh Valley 80 – Bridgeport 76 – Penguins 65
Wheeling Update: Nailers are out in Iowa taking on the Heartlanders. Box here.
Back at it for the home and season finale against Charlotte. More then. Let's Go Pens!
Thanks for following with the blog for another year. Every time I get an inkling that I want to give it up, one of you come up to me from out of no where and thank me for my work that I put into it. So I guess I will keep going for a bit here. It's appreciated. Especially in a day and age where the beats are long gone and the two papers send, "Staff Report" to every game, which is sad in a way. Where have you gone, Jonathan Bombulie, a valley turns its lonely eyes to you…
The Wilkes-Barre / Scranton Penguins won't make the 2023 Calder Cup Playoffs. They are going to finish last in the Atlantic Division. It's been an abject failure of a season success wise for the Penguins. I don't know what you can say on the developmental side. Since I have all this time on my hands now till October, perhaps I'll give myself a summer writing assignment.
Quips on every player that played for the Penguins.
A Calder Cup Preview.
A revisit of the predictions I made at the start of the season.
Whatever offseason changes they make.
Whatever offseason signings they make.
I expect a housecleaning. The GMs of both Pittsburgh and Wilkes-Barre to be fired, coaching staffs from both fired as well and a down to the studs rebuild starting in the front office as soon as this coming Monday.
Does this make them Penguins Stanley and Calder Cup contenders next season? Hardly. Does it stop the plummet from once respected NHL / AHL franchises? Depends on who the new leadership is. Are they capable? How much stock do they put towards developing and winning at the AHL level? That stuff matters. Pittsburgh stinks because they emptied the cache at the expense of winning back to back Stanley Cups, which you do if you can, but did little to restock (hard to when you give away draft picks) and tried to replenish with retreads that fall apart just like the retreads you see on the sides of interstates when the tractor trailers which pound by at 70 mph on a daily basis lose them trying to get to their next destination.
What's the destination for the Pittsburgh and Wilkes-Barre / Scranton Penguins in 2023-24 and beyond? I guess that's why they tell you to stay tuned.
Now to the matter at hand, a road trip to the playoff bound Hartford Wolf Pack and then a home game Saturday night for a summer send off against the Charlotte Checkers.
Hartford is a team I wouldn't want to draw in the first round if I'm one of the higher seeded Atlantic Division clubs. I think they are capable of winning a playoff round.
Charlotte is a three seed and if the playoffs started today (the Wednesday afternoon I am writing this and not the Friday morning or whenever you are reading this) the Checkers and Wolf Pack would square off as the 3 seeded Checkers would play the 6 seeded Wolf Pack.
I like Hartford's chances there. Which doesn't bode well for the Penguins as the Wolf Pack are still outside contenders for as high as the three seed in the division, if everything breaks their way.
Perhaps I'm discounting the Checkers though, as rarely does a #1 seed run the table (exception being Chicago last season) and win it all, but that battle is out in the Western Conference this season and not here in the East. Charlotte has been a consistent three seed all season. They could surprise, win a few rounds and who knows.
That still doesn't bode well for the lame duck Penguins, who will probably play a bunch of kids to round out the 72 game season.
Conor O'Donnell and Rob Hennessey run the show up in Hartford this Friday with Kirsten Welsh and Matt Heinen on the lines. For Saturday, Patrick Hanrahan and Jordan Watt make sure they play within the rules and Jud Ritter and J.P. Waleski will make sure they stay on sides.
That bulleted list up top isn't in order. It'll probably be a revisit of the predictions, a Calder Cup Preview, a blurb on each player, who got fired, who got hired and who they signed in that order, depending on how the news breaks.
Here's one final song to play this venture out. I'll probably have a write up of sorts for you both nights, my niece's 5th birthday party falls Saturday evening in Nanticoke so I don't know if I'll be able to catch my scratch off for a McDonalds small fry and watch other folks I never heard of win player jerseys who won't be around next season in person which sucks, but it's my niece and family first. Thanks again for reading, I'll have some content for you here on the blog during the offseason and Let's Go Pens!
So in Virginia, where I am vacationing with the first camping trip of the year, they don't have good cell coverage, the price of gas everywhere is the same and they have weird you can't burn anything before 4 pm if you're 300 feet from a wooded area, I wasn't able to watch Friday nights 3-1 Penguins loss to the Providence Bruins.
Jami Krannila scored his first goal for the Penguins, but the first place Bruins were too much for the last place Penguins.
Onto Bridgeport tomorrow.